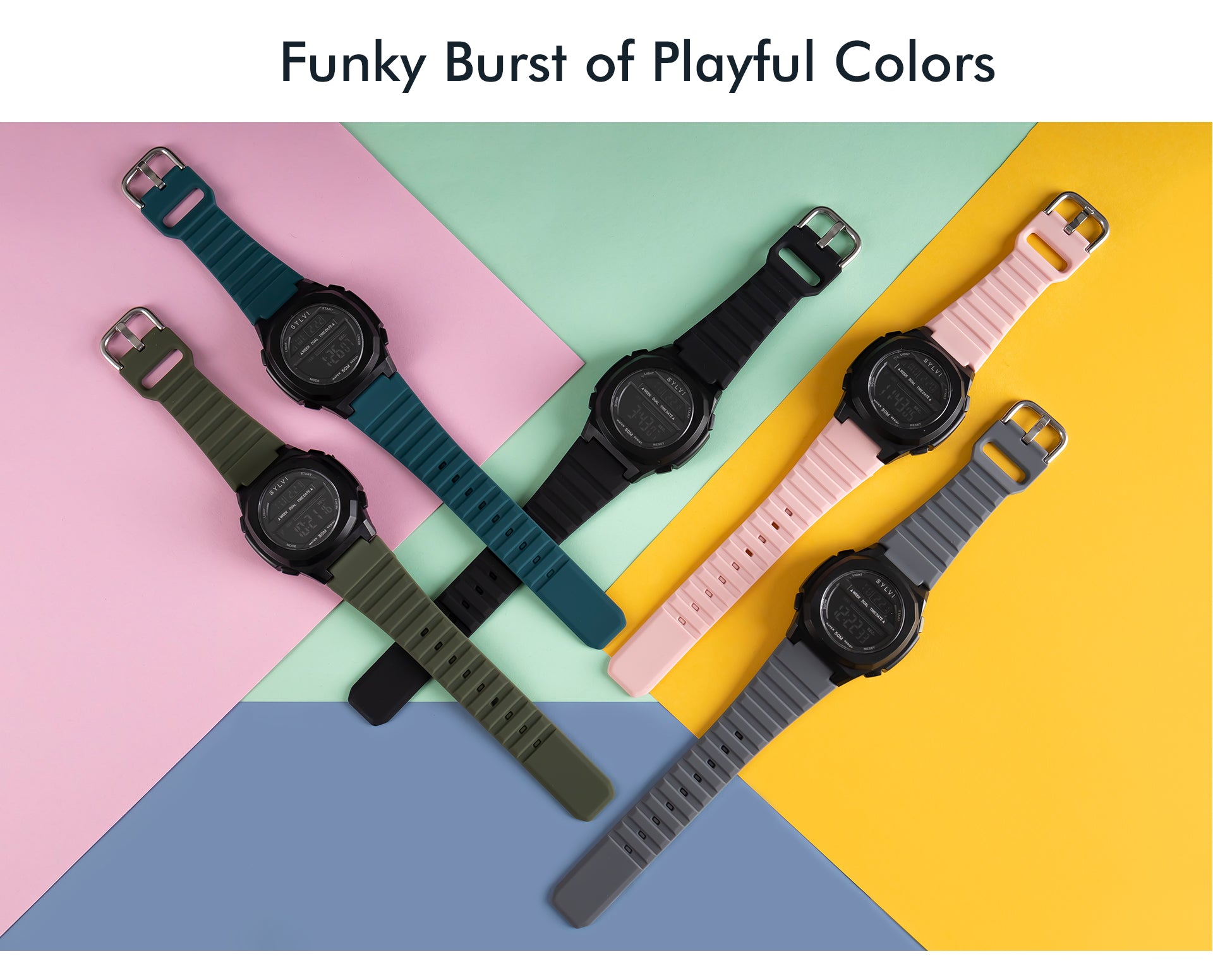 ---
The Sylvi Rig One 'O One collection, a refined combination of fashion-forward looks and practical functions, will up your wristwear game. Let's take a closer look at what makes Sylvi Watches a must-have for your collection.
Sleek Dial: Analog Digital Watch
The mesmerising dial is unquestionably the star of the show. Its...
Read More